Many of the leaded glass table lamps made by Tiffany Studios are true classics. These lamps were introduced in the early 20th century and have been sought after by collectors around the world ever since.
Today we will use 7 key points to introduce the most classic lamps and lanterns – Tiffany lamps.
01 The Origin of Tiffany Studios
Louis Comfort Tiffany (1848-1933) was an artist, interior designer and designer whose father, Charles Tiffany, founded the famous jewelry brand Tiffany & Company.
Beth Vilinsky, Design Specialist at Christie's New York, explained: "After his impressive achievements in painting and interior design, Louis decided to move on to designing and making stained glass windows, and his leaded glass lamps are one such work.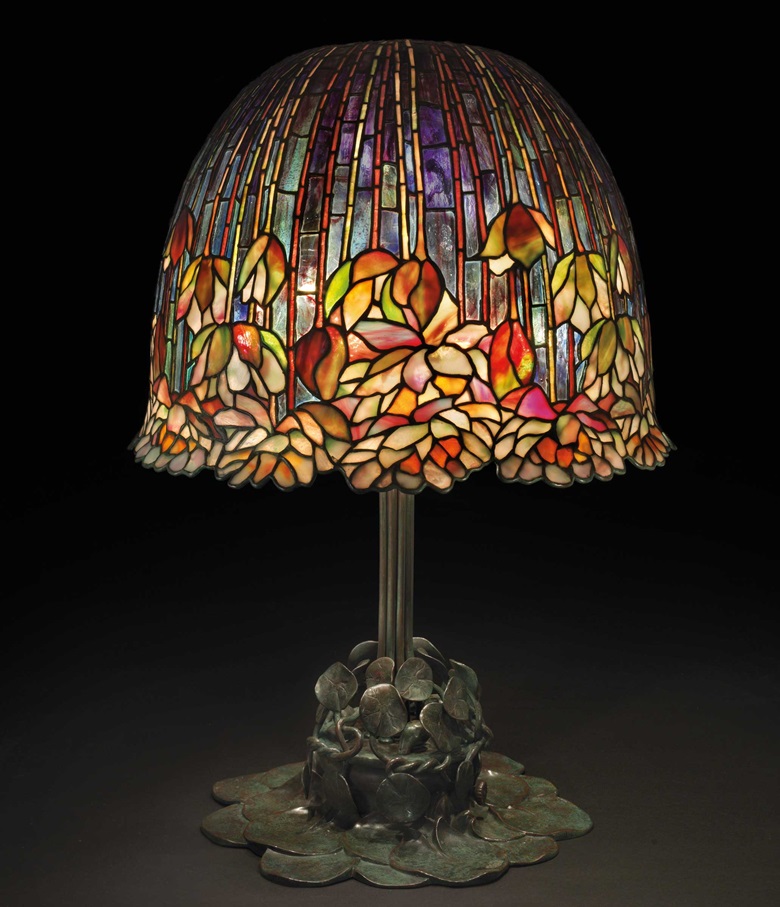 02 Excellent craftsmanship
Lewis hired some of America's finest craftsmen to express his aesthetic vision in leaded glass. The process of making the lampshade is laborious, with each small piece of glass carefully selected from thousands of pieces by artisans in the cutting department.
Beth Vilinsky said: "The most delicate lampshades have wonderful harmony of colors and subtle shades in intricate patterns."
Rare "Water Lily" Lamp, Tiffany Studios, circa 1903. Leaded glass, brown rust bronze. 26½" (67.3cm) high, 18″ (45.7cm) diameter shade. This lot was sold at Christie's New York on December 13, 2018, for $3,372,500.
Made by Tiffany Studios in the early 1900s, the "Water Lily" lamp is one of the most expensive and rare designs of the company's lamps, retailing for as much as $400. This lamp is one of only 14 surviving lamps, of which five are now in museums such as the Metropolitan Museum of Art.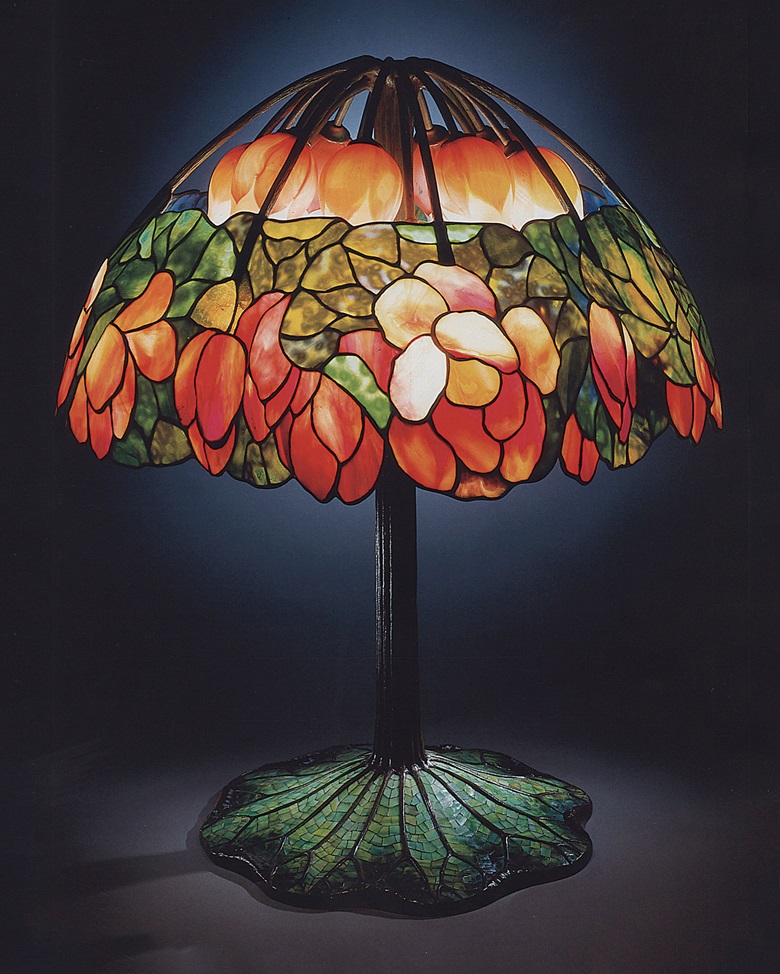 03 Lamp holder
Just as important as the lampshade, the lampholders are mostly made of bronze at Tiffany's foundry in Queens, and some are decorated with enamel or mosaics.
Beth Vilinsky pointed out that the lamp holder can be matched with different lamp shades, but these combinations should not affect the aesthetics of the design. Many shade styles require a specific holder, for example a "Wisteria" shade will always be fitted with a "Trunk" holder, while most "Dragonfly" shades will fit a different holder.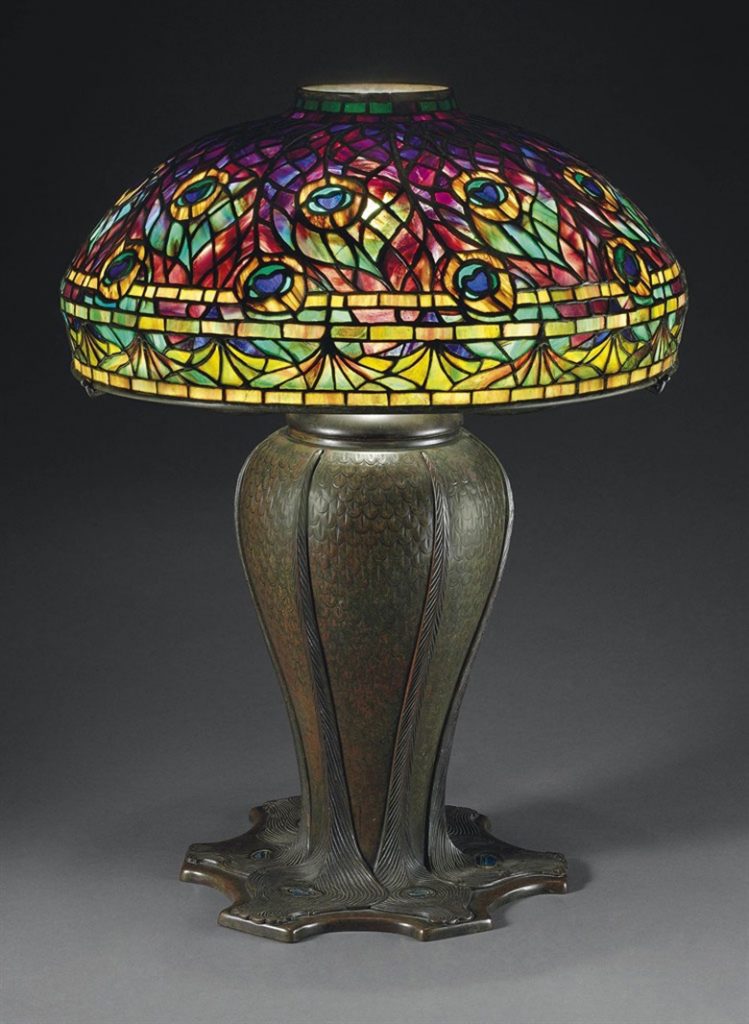 04 The most expensive lamp ever auctioned in the 20th century
One of the most expensive Tiffany lamps ever sold was the "Pink Lotus" lamp that sold at Christie's for $2.8 million in 1998. Beth Vilinsky explained: "This lamp has a rare form, and very few of them exist today.
Its design contains many distinctive elements, including a magnificent and delicate mosaic lamp base. "The more common Tiffany leaded glass lamps, such as the fancy "geometric" lighting, cost around $5,000.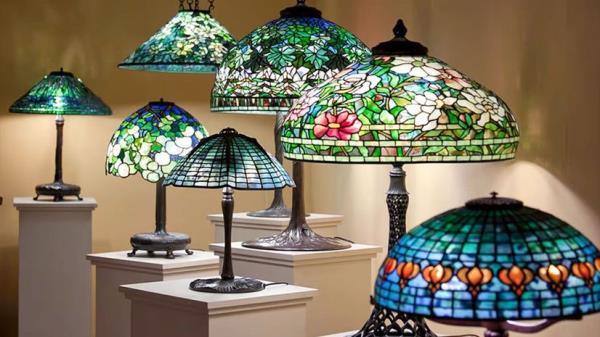 05 How important is the condition of the lamps?
Lamps, like other antiques, must be carefully observed in their condition. The expert explained: "As the collectible is a hundred years old, don't expect it to be flawless.
Generally, a few cracks are acceptable, but if the lampshade has collapsed or a few pieces of glass are missing, that's not the case.
I once auctioned a table lamp from a private club in Cleveland where the men would practice golf, often hitting the lamp so that the shade had many round indents.
However, due to its delicate base, it sold for close to $400,000 even if it was broken! "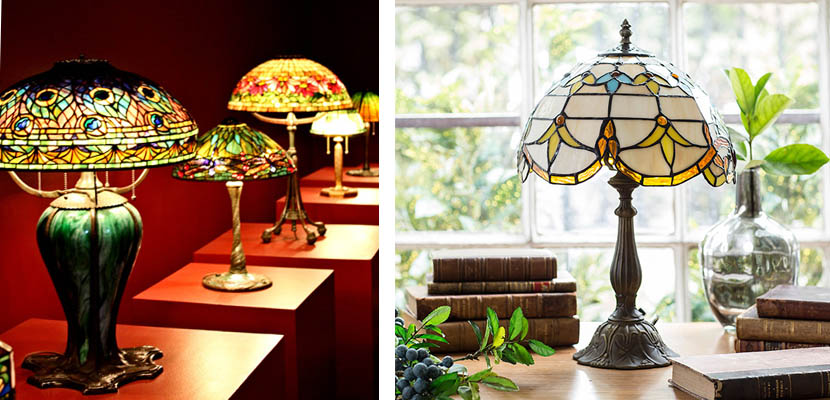 06 Does Repair Affect Value?
It is important to check that the lamp has no signs of repair, but it can sometimes be difficult to detect if properly repaired. Restorations done older are often less neat, clean and perfect than recent restorations.
A well-crafted restoration does not necessarily detract from the value of a lamp, but as with other antiques, the more original parts, the better.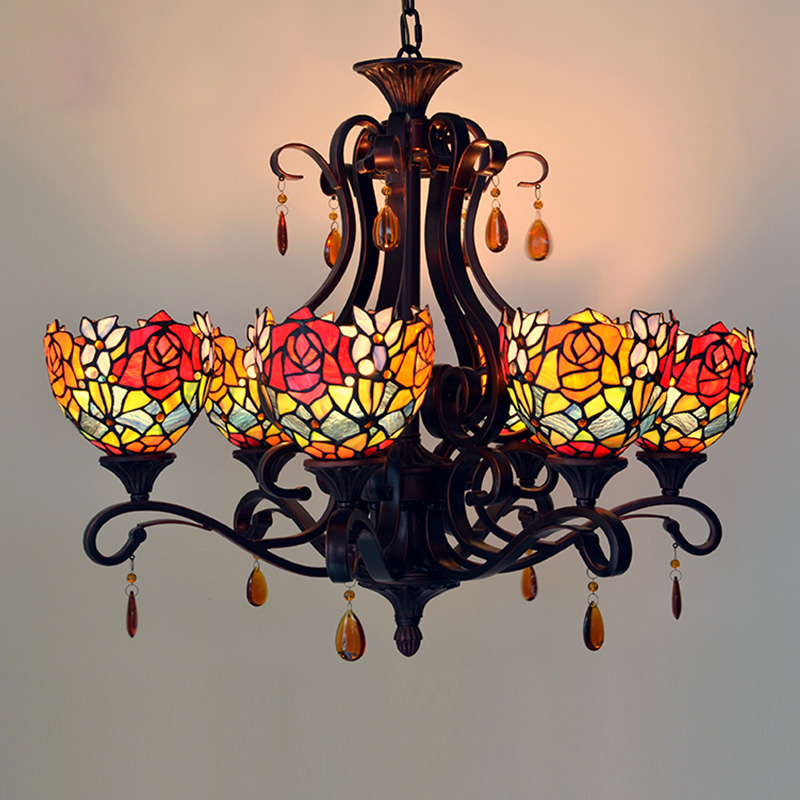 07 Are Tiffany lamps easy to match at home?
Tiffany lamps were fashionable in New York society when they came out, and they are still highly sought after by collectors. They work with any setting, not just a mansion full of antiques.
Beth Vilinsky said: "These lamps are unique works of art, like paintings or sculptures." Therefore, Tiffany lamps, like paintings and sculptures, "can be the focal point of the room."